Eagle Point Marina & Boat Club
1155 Eagle Point,
Clarklake Michigan, 49234
Tel:517-529-4534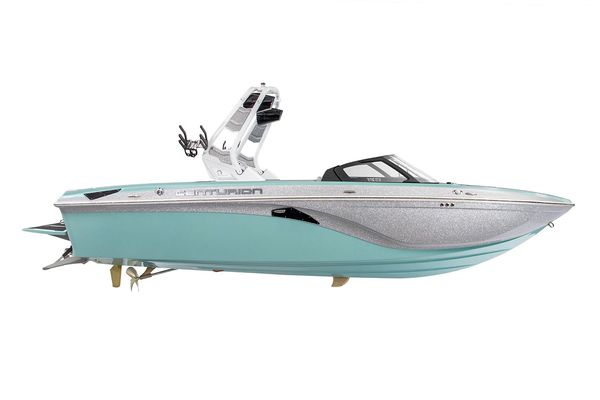 Centurion's Vi22 extends a nod toward nostalgia with its slightly retro style, while delivering unprecedented performance for today's wake surfers. Built on the Opti-V Hull, this sleek beauty offers more displacement with less ballast and is balanced in and behind the boat thanks to the optimized running surface. Even with 4600 pounds of available ballast, the lower profile Vi22 sits comfortably above the water without the risk of taking on water over the transom or bow when encountering professional-level surf waves. RAMFILL is available to fill and drain the subfloor ballast quickly, so more than half the ballast can be filled in just 90 seconds. Quick- Launch gets this 22-footer to plane in just six seconds.